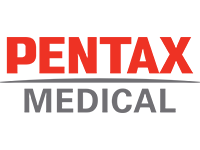 Service and Solutions Backed by History
Established in 1919, PENTAX Medical is a globally diversified organization that specializes in video and fiber endoscopy equipment for observation, therapeutic, and research applications in a range of medical fields. Specifically within the ENT & Speech field, PENTAX Medical has forged a strong reputation through the roots of Kay Elemetrics Corp, a company founded in 1947 and incorporated in 1970. With a focused shift to medical instrumentation during the early '90s, Kay Elemetrics Corp became known as "world leaders in speech, voice, and swallowing," credited for introducing and commercializing the first-ever digital stroboscopy system. In 2005, PENTAX Medical acquired Kay Elemetrics Corp, and KayPENTAX was born.
Supporting the Speech and Voice Community
Building from the foundation established by Kay Elemetrics Corp, PENTAX Medical boasts a combined 30 years of experience in developing effective, easy-to-use tools and solutions for otolaryngologists and speech language pathologists as part of its ENT & Speech division, including:
Renowned digital stroboscopy systems
Cost-effective general endoscopy systems
Swallowing and speech assessment products
PENTAX Medical speech products, which include Acoustic, Aerodynamic, and Nasometry product offerings, have become the standard of care for clinical speech language pathologists and voice specialists. Well-engineered and reliable, they provide objective measures of patient voice and speech to support an evidence-based treatment selection, and visual and auditory bio-feedback to help achieve therapy goals.
Our "Patient-First" Philosophy
With a strong commitment to helping customers improve the quality of care for their patients, PENTAX Medical offers a complete spectrum of products and services, while adhering to a philosophy that focuses on patient health as a top priority. This philosophy is founded on three main principles:
Developing clinically relevant products
Advancing cleaning procedures
Empowering our customers with expert training and education programs
Making a Difference
Beyond providing devices and solutions for the healthcare community, PENTAX Medical is proud to take steps in ensuring we contribute to the improvement of patient health and safety across the globe. This is accomplished through an ongoing investment of time, effort, and resources to research and development and to building and maintaining close partnerships with the healthcare community, industry partners, and government agencies throughout the world.
PENTAX Medical, Excellence in Focus