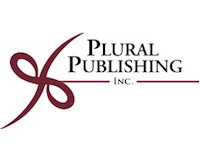 Founded in 2004 by renowned speech scientist Sadanand Singh, PhD, ASHA Honors, Plural Publishing is an independently owned publishing company producing leading academic and clinical publications in the fields of speech-language pathology, audiology, special education, and otolaryngology-head and neck surgery. Plural's high-quality, peer-reviewed books are written by world-class experts in order to improve and enhance the knowledge base of these professions, from the classroom to clinical practice. Plural releases more than fifty titles a year including higher education textbooks, handbooks, manuals, workbooks, pocket guides and multimedia products. Many of our books are available as ebooks on leading platforms such as VitalSource, Apple, and Google.
Plural's mission is to improve society by identifying, developing, and promoting the highest quality content by experts in the field of communication sciences and disorders to educate, inform, and assist educators, students, professionals, and those in their care. We strive to meet the present needs of the professions and to lead in the emergence of new techniques and discoveries.
Publishing with Plural
Plural Publishing welcomes new book proposals on topics related to speech-language pathology and audiology. Visit our Author's Page for more details.
Browse our publications at www.pluralpublishing.com.