Specific Objective: In Honduras, ASHA provides technical assistance for the establishment of a personnel development program in phonoaudiology at the Universidad Nacional Autónoma de Honduras (UNAH).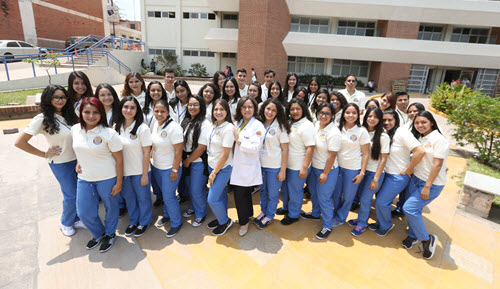 Country Updates
New phonoaudiology program at UNAH was launched in January 2017. Thirty-seven students are enrolled and will graduate in 2020.
Honduran Higher Education Council approved the new phonoaudiology career in March 2016.
Ad Hoc Committee ended in December 2015.
A workshop for new faculty took place on September 21–25, 2015 at UNAH in Tegucigalpa. Ad hoc committee chair participated in a leading role as expert in speech-language pathology and multiculturalism.
UNAH Council approved the new phonoaudiology career in February 2015.
Curriculum was reviewed, and program proposal was submitted to UNAH.
Ad Hoc Committee was formed and work plan was developed.
Videos
UTV videos about the new phonoaudiology program at UNAH.
Other Projects
Honduras Ad Hoc Committee
Silvia Martinez; Chair
Raquel Anderson
Hortencia (Hart) Kayser
Marlene, Salas-Provance
Brooke Hallowell, IIB member liaison
Fernanda Dreux, IIB member and liaison
Lily Waterston, Ex Officio
For more information, contact Lily Waterston, ASHA Director, International Programs at international@asha.org.